I was planning to build second house in Valencia for myself, but my lifestyle has changed and I currently prefer living in condominium, where I have outdoor and indoor swimming pool, gym, sauna, padel courts, 24×7 security and most important my kids have many friends to play in a safe environment. As I had a plot and a project ready, I started investigating what could I do with that. My options are:
Build to sell (not the best idea as the return on investment is low)
Build to rent – I could generate about 7-8% yield, but the demand might drop after the Ukraine wins the war – Also the loans to build the house are quite expensive now so the return is little
Sell the land
Build to rent on AirBNB – That idea came when I saw AirDNA data on townhouse in Burjassot
Burjassot townhouse rental:
3 Bedroom townhouse in Burjassot with a pool. This is the closest city to Valencia City. It has metro and tram line close by. In addition it is near Sorolla Congress Hall. Airdna says it has 60% occupancy at 410 euros on average per night.
I could definitely make a better quality house, just my location is not that close to the city/metro/tram. This is what AirDNA rentalizer gave as an estimate for my location:
Examples of Airbnb revenue in Valencia suburbs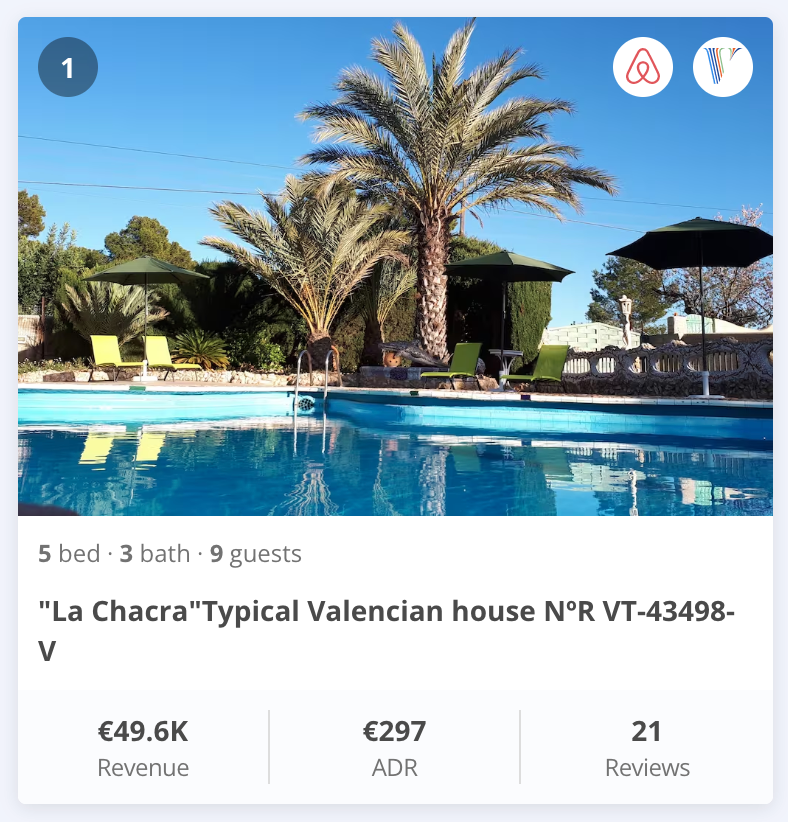 5 bedroom Villa in Godella. 58% occupancy at 297 euros per night on average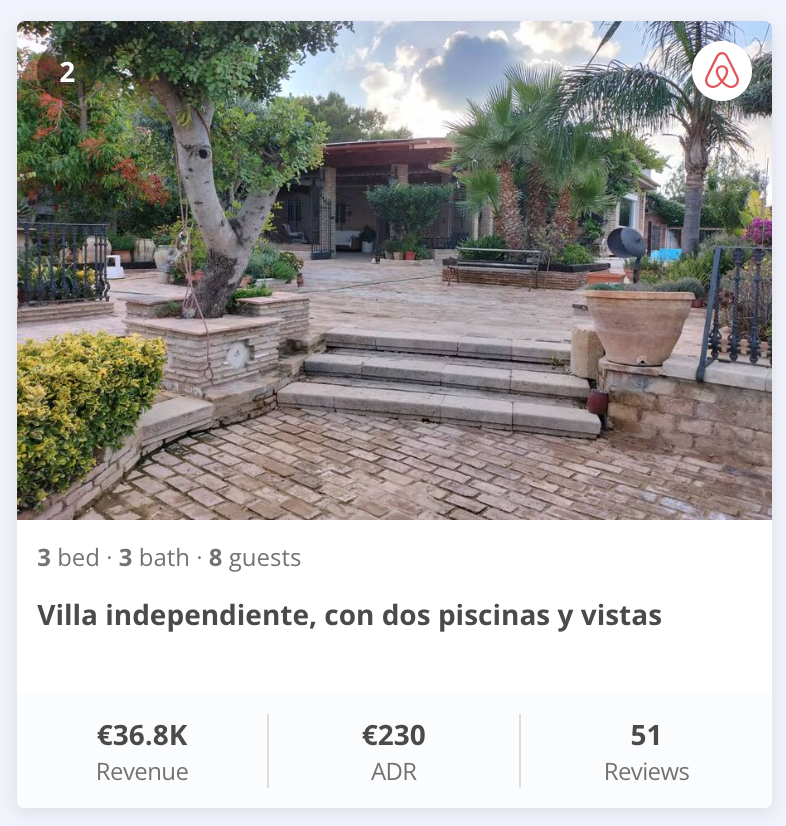 #2 in Godella
Paterna / La Canada zone where I am considering building a 4 bedroom/4bathroom villa for AirBNB rentals. Interesting that the second villa is only listed on VRBO. The First villa that generates 89k / year (according to AirDNA) has 6 bedrooms and can accomodate 14 people. Charges 512 euros on average per night. Has a tennis court.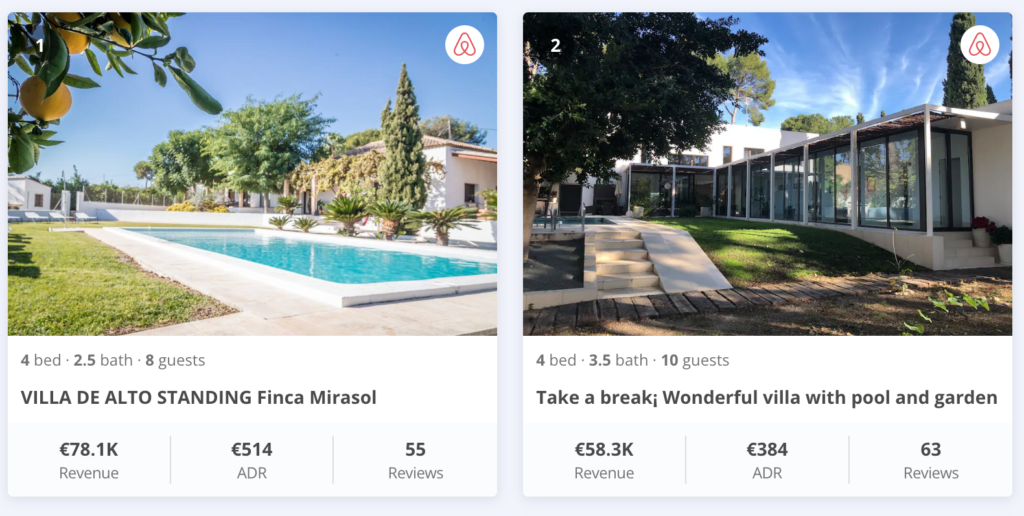 p.s. You can invest in Airbnb rentals over InRento