Main places to find a rental is Fotocasa.es, but particular apartment was found in finn.no.
I could recommend Norwegian realtor and another real Estate agency in Puerto Banus
We have spent 7 winter months in Marbella. Renting a 140 square meter, 2 bedroom, 2.5 bath apartment for 1750 euro at Alhambra del Mar condominium.
The best thing about this condominium is – location. It is in the middle of the old town and Puerto Banus. Both walking distance. Many cafes and restaurants are close and my favorite Cuppuccino cafe just 50 meters from my apartment. Only 10% of apartments have people living during winter months.
Negative things about this condominium: no heated pool. (november is already cold to swim)
No decent tennis court nearby. (Grand Melia hotel which is 5 minutes walk has both tennis and padel courts, but tennis courts are very poor)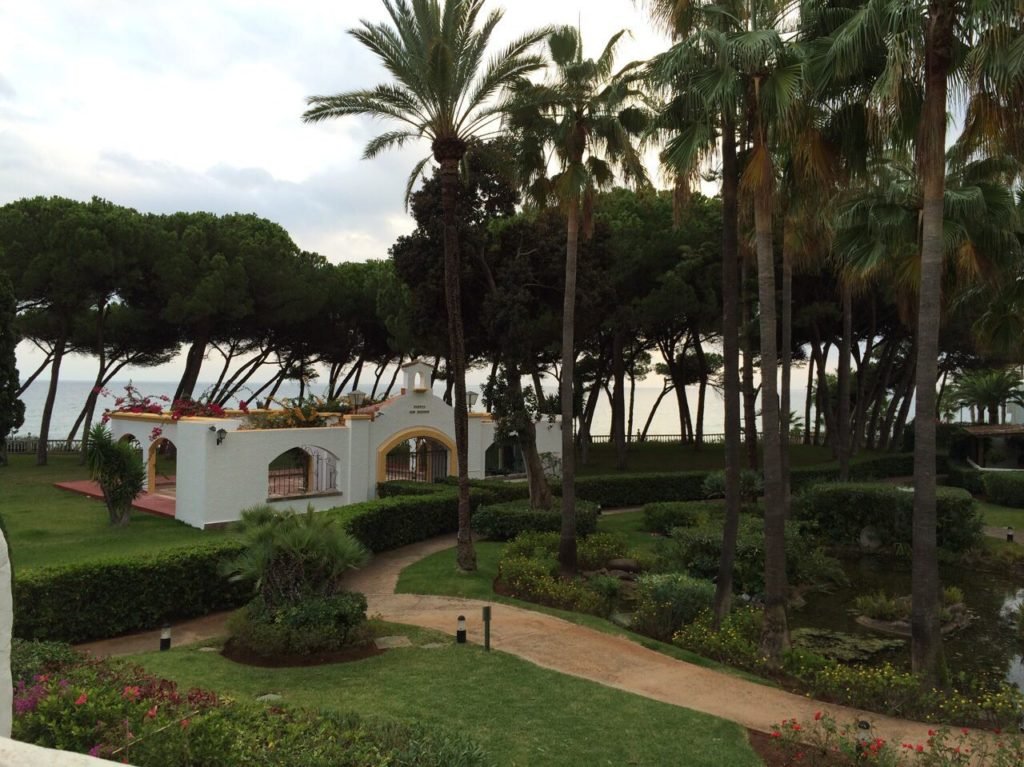 view from balcony