There not many blogs about longstay travel in Penang. I have heard lots of people that they like Penang, but there are not many people staying and writing about long stay in Penang and here. First inpresion on Penang is where China and India meet.
My Personal best dish: Tiger Char Koay Teow @ Kafe Ping Hooi (Youtube)
Penang or Chiang Mai for digital nomad? (my winner: Chiang Mai)
Accomodation
We have stayed in Maritimes suites in Jelugor 2-5km South of George Town and in Batu Feringhi By the Sea Condominium
My priorities for choosing place for longstay is quality condominium with a pool.
By the Sea Condominium Batu Feringhi
Batu Ferringgi
I have done a lot of reaearch and this is one of the best condominiums in Penang for holiday rental.
The best thing about this condominium is its microclimate. As it has a mountain which gives a shadow, as well one of the buildings gives shadow to the pool for all day and it feels like 28 celcius. In addition very often it has breeze from the see and it usually rains at nigh so you find grass and pavements wet in the morning.
The pool is great and i have enjoyed the gym quite often.
The the main disadvantages are: there is no shopping for groceries, but we solved it with tesco free home delivery. And for vegetables and meet we went once a week with a bus to Gurney drive shopping mall: cold storage.
Building 98, 100, 102 if you take east side keep in mind that there is mosque just in front of your windows and 6AM they start praying  and putting that on the speakers.
Rented over AirBnb for 1300 euros / month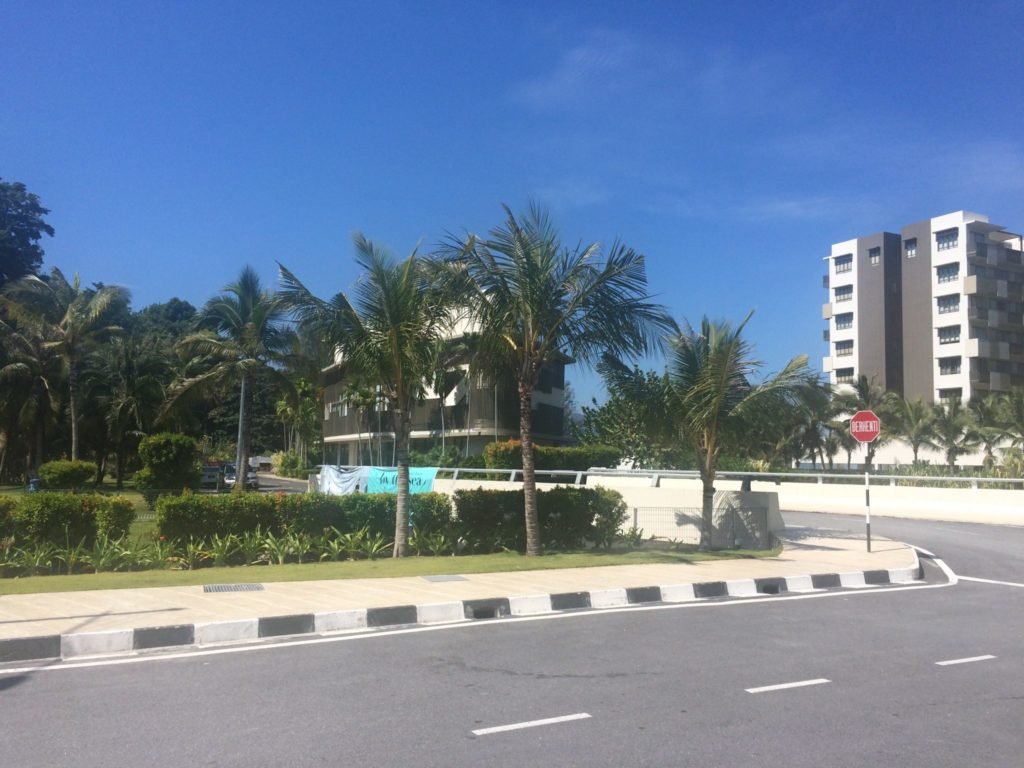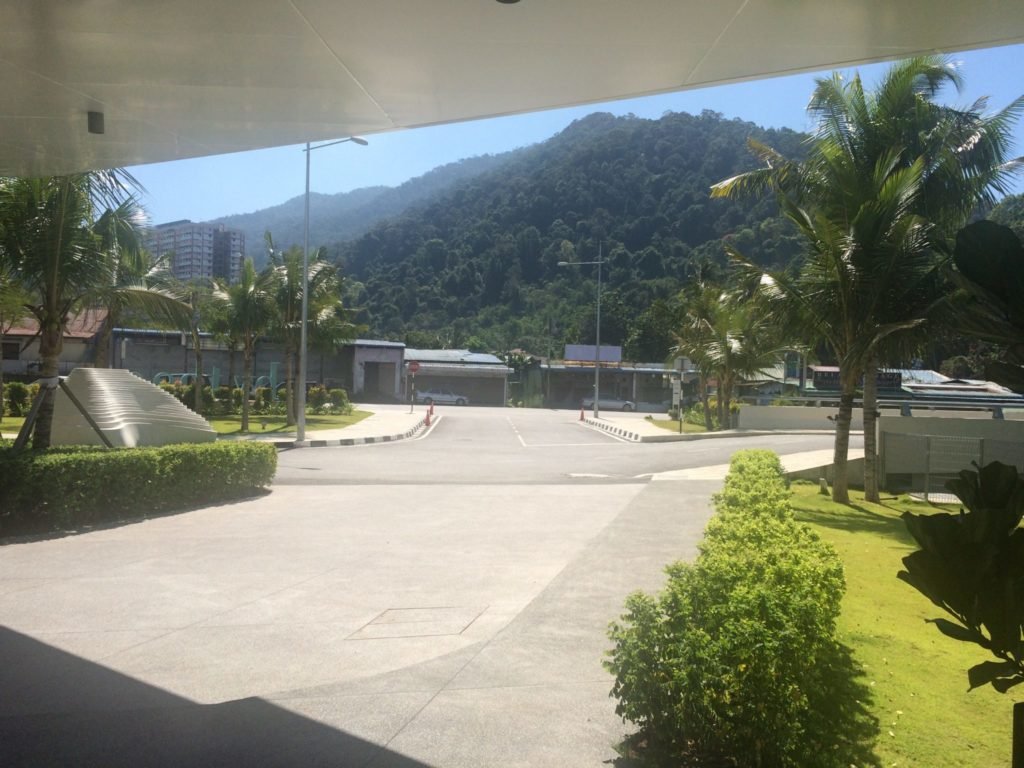 Maritime Suites Condo Penang
Two towers in south side of George Town, just across river to Jelutong.
One tower is a hotel and another tower is residential combined with offices.
There are many ads in Airbnb for short term rentals in this condominium. Typical apartment is 2 bedroom and 2 bathroom with Extremely small kitchen. All units are 2 floor: first floor is a bedroom and living room with double high ceiling and a bathroom. Second floor has quite big bedroom with en-suite bathroom.
The main advantage of this condominium is pool and location, even though it is quite complicated to go on foot to old town and it took us 30 minutes to reach the Jetti, which only first 10 minutes was a nice pedestrian area, and then we had to pass the communal (free) housing area. The area by the way is worth seeing as architectural piece of art, and better value how good we live.
The condo has 2 big eating (hawker) centers. One going south by the water and another going west.
We booked a last minute booking 8 nights at 55euros a night with all the fees included.