We came to the island for 3 months and we stayed here for 15 months, full school year of our daughter. Here is the basic info for expats or digital nomads with kids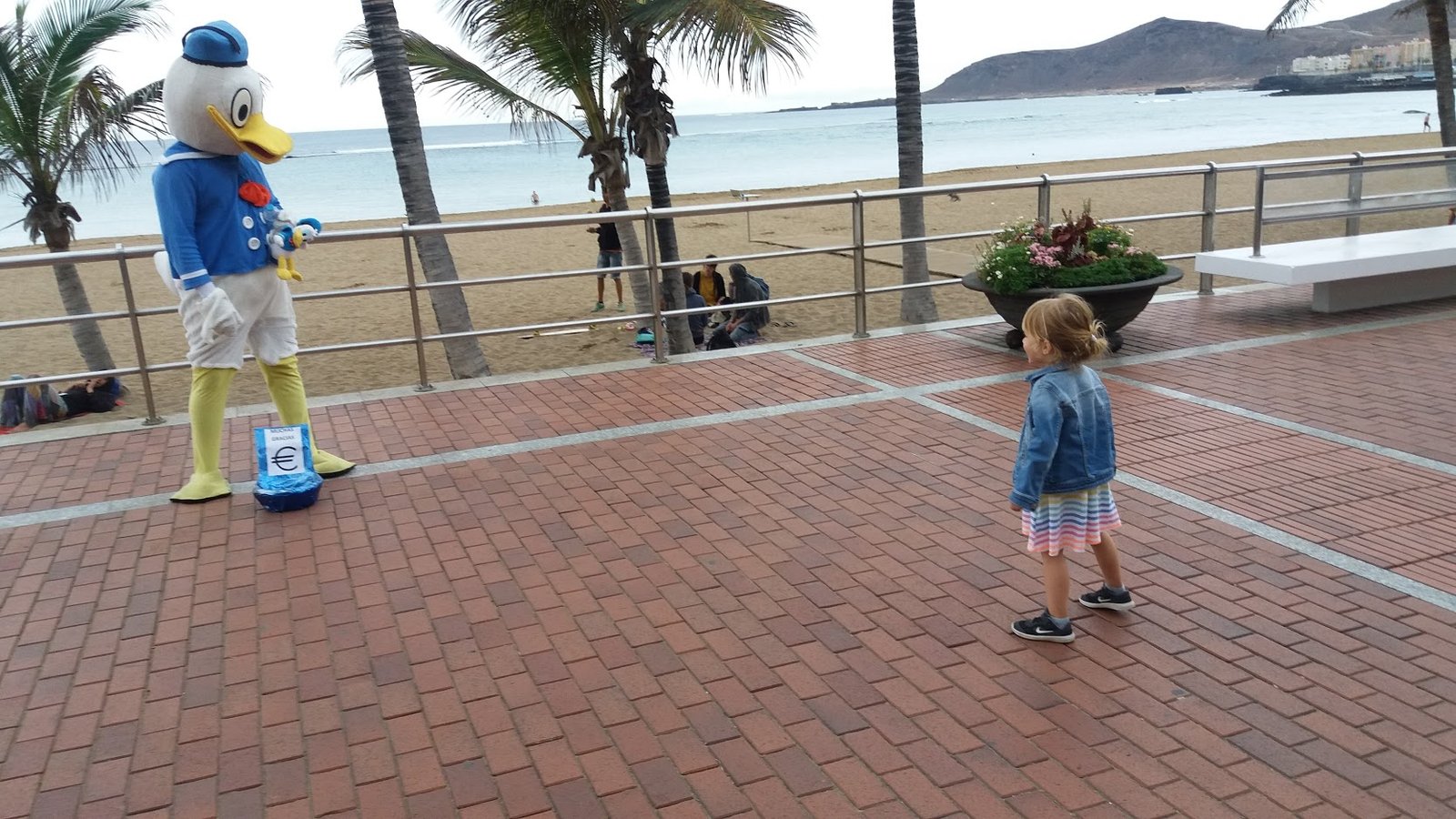 I do like
You can walk and ride a bike in the city (this is advantage over the South East Asia). If you need a dentist, hair dresser, groceries, coffee, bar, clothes, beach it is max 10 minutes walk or 5 min ride with a bike. You do not need a car. The city beach is one of the best city beaches. It is cheap. The central market: great fresh fish and vegetables (Especially Canarian Avocados, Mangas (not mango) and Cherry Tomatoes)
I don't like
There is very little greenery in the island and in the Las Palmas. Very little trees and close to none of grass. Finding apartment in Santa Catalina, Alcaravaneras or Guanarteme for rent is challenging. (the laws do not help either: the airbnb apartments technically can be rented for up to 3 months by the law, and idealista.com listed ones from 12 months, so there is a gap of finding apartment for 3-12 months period). The quality of restaurants is poor.
Restaurants
Cafe Regina serves good food and is very popular among digital nomads.
Croissanteria hermanos Rogelio. My favorite breakfast place for sandwitches and coffee. Try the two kinds of "Especial"
Eggs for breakfast. This is challenge :)) Forget about Benedicts 😉
Tapas night. Every Thursday night at Vegueta.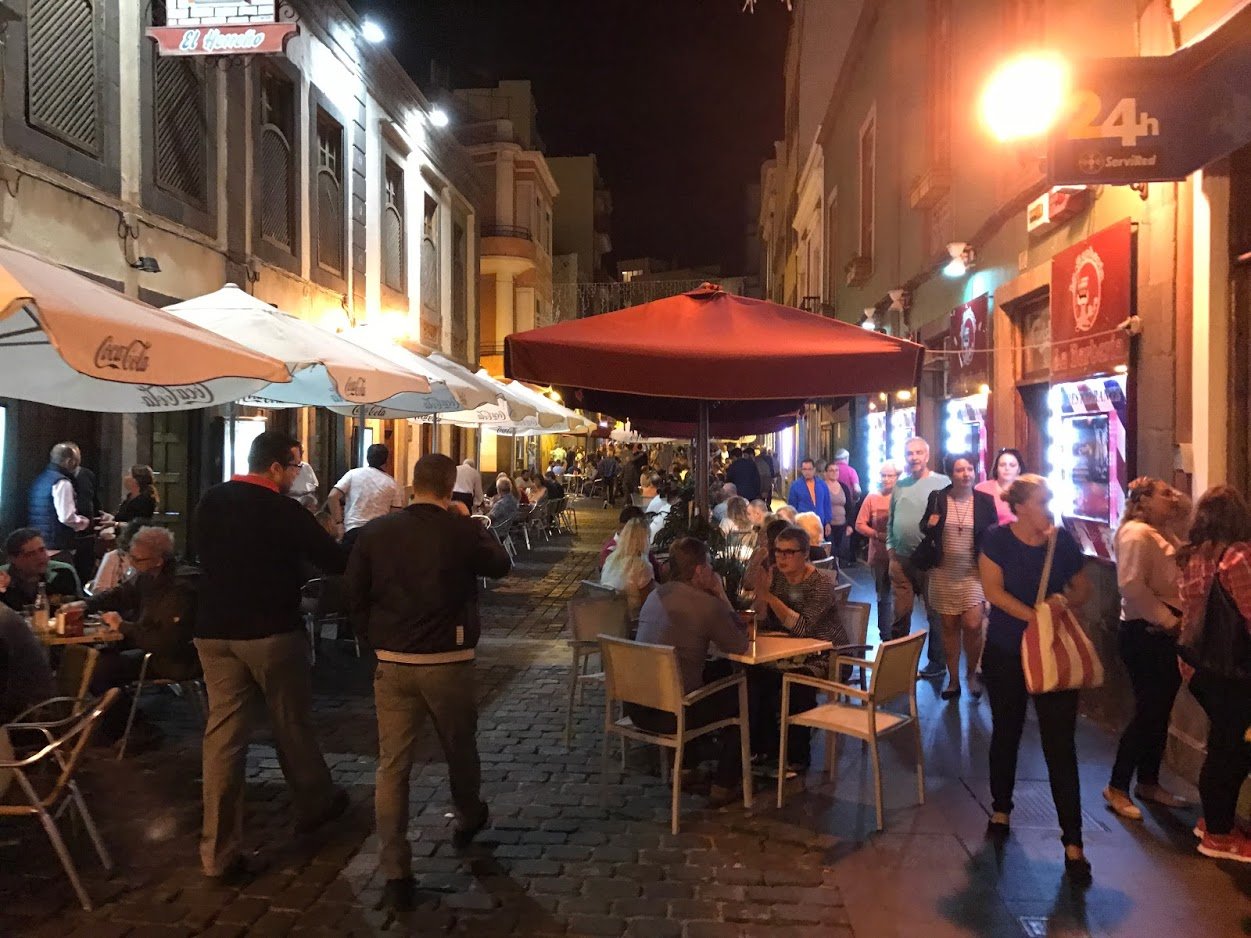 Tapas Night in Vegeuta.
My favorite breakfast place
Transport
City is quite small and dense. The public bus GuaGuas system is well developed. Any trip cost 1.4€ if paid in the bus, or 0.85€ if paid using yellow card. If you switch buses during one hour, you are charged once with yellow card. The best routes can be found on google maps, though the arrival times of buses are incorrect. Even the dashboards in bus stations show wrong arrival times.
Traffic issues. I had two traffic issues during 2017 January. The first one is when i came back from Fuerteventura in January 5th – it was a 3 kings day. It took 3 hours to go 3.5km. The second was January 16th, when we was a running event in the city – even though not all the streets were closed, i could get a taxi to the airport. Apparently there was no taxi in radius of 3km and there were less of them – I was lucky, that a lady with X6 took my mother in law to the airport 🙂
Citybikes
Non residents CAN USE city bikes for free. The process is you have to register, than you have to come to one of 4 GuaGuas stations, present Your id, with which you registered your card (1.5euro) which is also can be used for bus, is approved for bikes.
Kindergartens
I have visited 3 Kindergartens which seemed the best for me and my 3 year old daughter: Anita Conrad, Hispano Ingles and BRAINS school.
Hispano Ingles has the best real estate. The building looks really nice and would be perfect, though customer support is terrible and there is a feeling that i have to beg for my children to get enrolled. Price for the school is 600-700/month
Anita Conrad – trilingual school. The advantages of this school that it is run by owner Anita Conrad and you can feel like at home at this pleasant german woman, what is i want my child to feel in kindergarten. Another great thing about this school that they have nice, green garden. (both Hispano Ingles and Brains do not have). The reason we didn't choose this school was that our child spoke none of the 3 languages that are taught in this school and we thought this will be too stressful for her.
Brains school. We have chosen this school and that is said about this. Price for the school is around 600€ a month.
For the second child we have chose Anita Conrad and now from retrospective i rate this school better, though the Brains school parents were great and social. The drop-off and pickup of children in Brains is amazing and i have never seen such social thing in any other school.
Real Estate
To sum up Las Palmas is 2x cheaper than Barcelona. It is even cheaper than UBUD. At the time of writing 2 bedroom nightly rate at airbnb was 75€. We have rented 3 properties for medium term.
3 bedroom. Good interior. Condo with a pool in Calle Daoiz @2100€ for 5 month rental.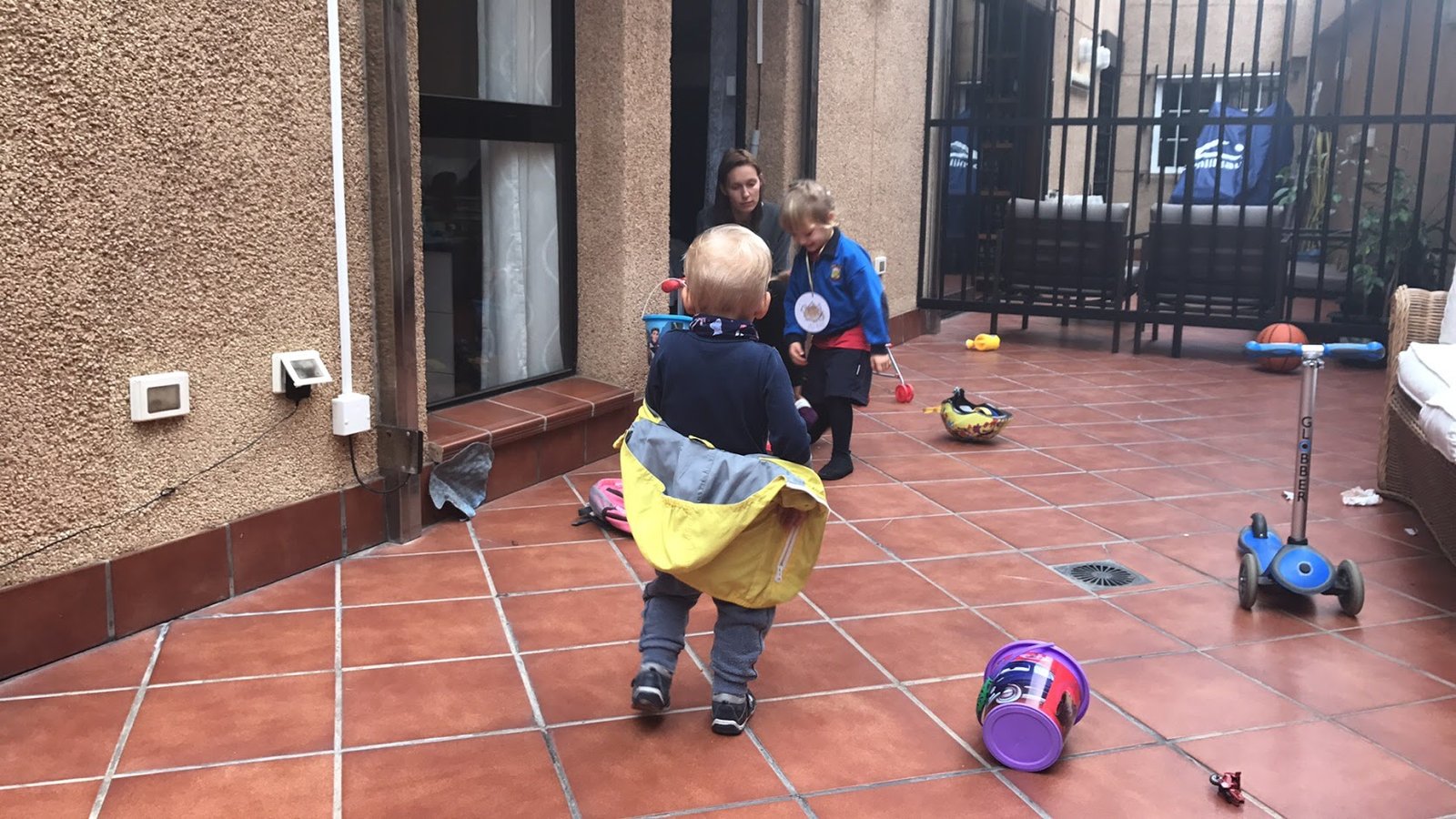 2 bedroom. Dark apartment, with 2 internal patios in calle Portugal @1400€ / month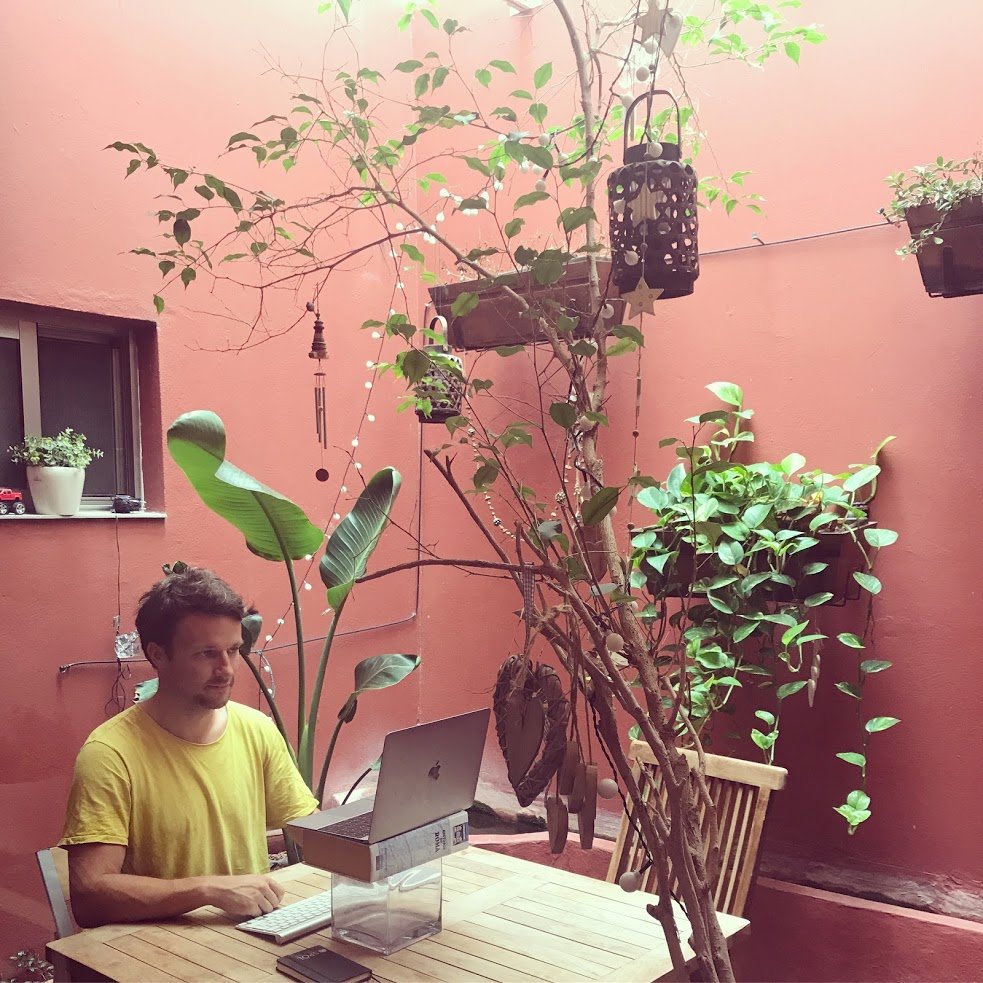 2 bedroom. Good interior. Penthouse with a terraza 3 months @1500€
3 bedroom. Decent Interior. In front of main shopping mall El Corte Ingles @1300€/month for 3 month rental.
Going out
Spanish people are very open for new relationships. It is the opposite from norwegians (where i have lived for more than a year)
Hospitals / Pharmacies
It happened that my 1.5 year old son had a severe fewer. We had to go to the hospital Perpetuo Socorro. I highly recommend this hospital. And it is unbelievably cheap: 4 hour stay in bed, with all the machines connected, medicine, juice cost only 50€.
List of Pharmacies that work on Sundays or 24 hours
Babysitters
Best place to find a babysitter is TopNanny.es. They usually want 7-10€/hour. It is quite easy to find as the supply/quality is quite good. And if you can accept only spanish speaking babysitter – the supply is enormous.
Buying things online.
It is Spain in the ass to buy something online in Canaries. First of all many companies do not ship because of the tax regulation. (Canaries is not treated same as European Union). Only items that are cheaper than 22€ are not subject to import taxes. The Amazon.es works perfect and with Prime (19€/year) you get all shipping free and tax deducted. If you buy more expensive stuff, like Kindle Oasis or Neato Botvac 75, the duties and customs (aduana) services sums up to lower price that is advertised on amazon.es.
Weather. Until 2016 December 15th the weather was perfect and we used to go to beach daily. Then it got colder, but the January February was rather ok. If it was 21 degrees and now wind – the weather was perfect. The worst weather was in first 3 weeks of March – windy and degrees 19 at day and 14 at night.