The biggest update of my P2P portfolio is that i am reducing allocations in platforms, as I have started EvoEstate.com – Real Estate only, European p2p aggregator. I am moving my own funds to the company, where I will have greater platform diversification and thus minimise risk and have less paperwork.
Mintos. Raised 5M venture capital. This ads more trust, as probably investor (click for investor website link – great site) made some due diligence. Or not… as in this case of Theranos. UPDATE: Is Skillion Ventures a VC firm or a cover-up?
My cumulative return on Mintos is 11%+. The return on Georgian loans is 16% but actually i am generating loss on them due to the currency fall. My favourite low risk borrower EBV Finance reduced interest from 10-11 to 6-7%, I have reallocated most of it to Debifo which was acquired by Factris recently. Less than 1% of my Mintos loans are 60+ days late or defaulted. (Mintos review).
Twino. Finally have withdrawn all the balance. Cumulative 2 year return is 10.88%. The reasons why I have finished with Twino are simple: 1. less paperwork. 2. they had some ux/product issues that annoyed.
My biggest allocation is in EstateGuru, where at the moment I have 4 defaulted projects.
Tuigo Street project has a second auction (first auction with reduced price failed so the price was reduced even more for the second. Not sure how much it was reduced exactly, but in Lithuania the second auction has 40% reduction of initial price). If the properties (ID in auction site 44652 and 44651) are sold at initial price of 80×2 = 160k it will recover 135k loan. I am not sure about delayed interest and auction, management and transfer fees.
Tiskre Residences. There is very little info about this default. Only some shady/crypto related project with this real estate. Their website is not working and google doesn't bring any sales objects, nor local KV.ee site. I have quite big exposure in this project due to the auto-invest checkmark 'invest in stage loans' – i recommend to disable auto-invest for 'stage loans'.
Lainerou. As I have mentioned before (exactly 1 year ago) about possibility of defaults in the bay of Tallinn for high price projects – this is the example when 2x reduced price can not sell quick. (750k € for non finished house)
We hereby wish to inform you that the defaulted 1-5 stages of the Pringi business loan have been repaid to all investors on 29.03.2019. All loan principal and partial interest was repaid to the investors, interest will be paid from the funded date until 04.12.2018 which was the date of terminating the loan contracts.
As a result of the extensive negotiations with the borrower and other parties, EstateGuru reached a situation in which we had to waive claiming penalties, indemnities and partial interest to ensure the successful repayment of the loan. In the given situation this was assessed to be the best possible outcome as the alternative was to declare bankruptcy of the borrower, for which a bankruptcy hearing was set for 03.04.2019. The loan was repaid from the sales of the borrower's company, during which all creditors waived their claim in a certain amount, to ensure the successful repayment of the loan principal.
All my defaulted projects is consequence of auto-invest. EstateGuru could solve this in two ways:
A. Let users remove auto-invest bid in 24h
B. Make auto-invest tool with more parameters.
I was asking EG for the B, but the refused to make those options for investors and that was a catalyst for my decision to create EvoEstate, where investors were more protected and had all the tools necessary for better/safer investments.
Talking more about defaults. There were 2 properties in particular which I think has big chance of default in EstateGuru and NordStreet.
EstateGuru. Palanga project. Raised 240k for interior works of this house. The amount is unrealistic and probably will be used for other business ventures. I have contacted EstateGuru and they just said that they trust in NewSec valuation. (by the way NewSec has purchased shares of another Real Estate p2p platform Rontgen)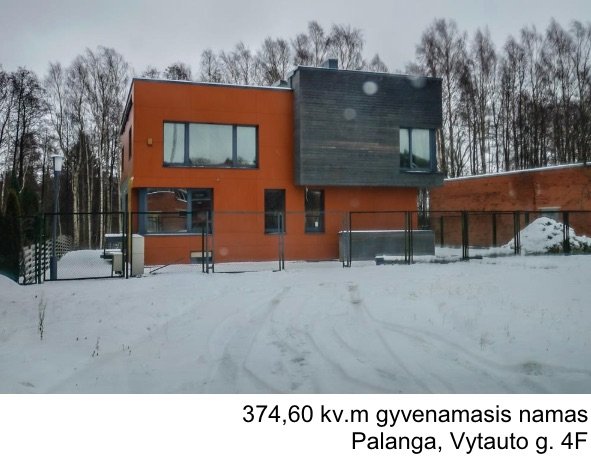 NORDSTREET: Ciurliono 2, Vilnius. (Profitus failed to raise 290k, so my friends at NordStreet decided to do that) 49% LTV project which i analysed for allocating money for EvoEstate investors, but after due diligence decided that this is very high risk of default and the collateral is worth about half of the valuation. The loan has personal guarantee from the owner, which ad some margin of safety. Best of luck for the borrower and NordStreet.
HOUSERS. Housers still does not have auto-invest opportunity. The risk valuation is still very confusing (North Europe platforms are much better in this). You have to read the documents before making investment. I was investing manually in all projects except Italy (country risk) and Madrid (because have big exposure to risk in capital in Spain). For those declaring taxes on Housers income, keep in mind that the taxes (IRPF) is already paid in Spain, so you do not have to pay taxes in your home country (Europe)