While living in Las Palmas de Gran Canaria, I have listened to podcast, that inspired me think of my networth. With my New Year resolutions i have decided to increase my networth by 5% 2018. To take action for this, every month I started calculating my networth, but just now decided to publish that for my friends.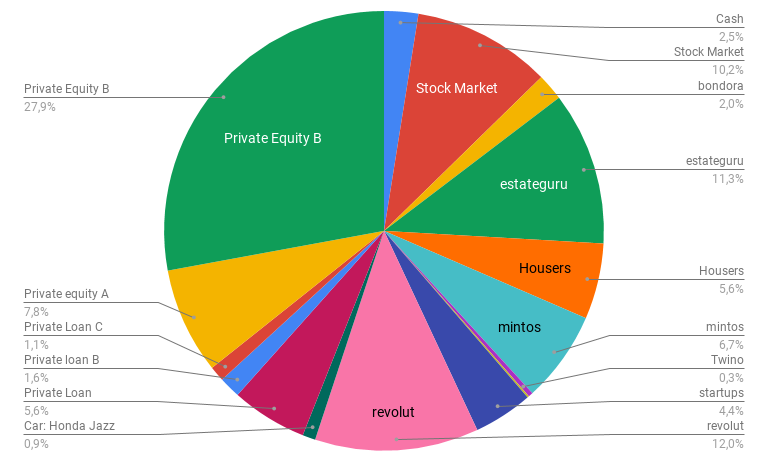 p.s. I was very bearish previously on Housers, but I have increase my asset allocation to 5% there.
p.s.2 Mintos – I am very bearish now on this platform. 90% of Mintos is in EBV Finance loan originator paying 9%. 10% are split in low risk originators.
p.s.3 I was lucky with startup Revolut investing and just few weeks ago, with new Revolut financing I got a cash offer (which i did not take) to sell my shares. 20x return in 2 years.